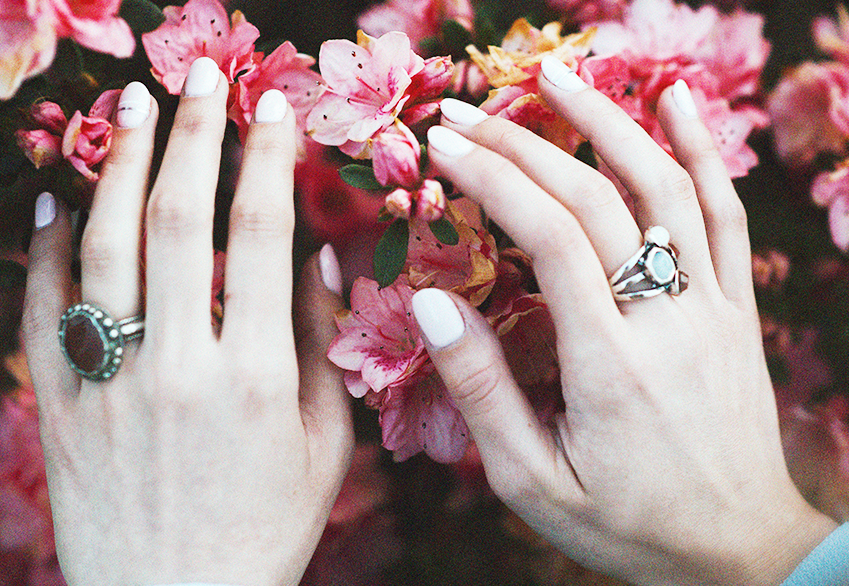 On this course you are trained in both acrylic liquid and powder system and bioseaweed gel system
Acrylic nails are the original extension system and the most popular with nail technicians and clients worldwide, holding 50% of the nail market. A two-component system using liquid and powder, that creates beautiful, natural most definitely the strongest most versatile of all nail enhancements. This is the system every serious nail technician has to master in order to provide a full service.
Gel nail enhancements are now one of the most popular treatments in the beauty industry and are hailed as being easier to apply than acrylics. Gel is an excellent alternative to acrylic, for clients who find the odour overpowering, or are prone to allergy, or just want a change.
Upon successful completion of the course you will have acquired the skills to perform all aspects of nail treatments, acrylic or gel nail extensions techniques, using tip and overlay, sculptured, infills, backfills, removal and maintenance. Also the nail anatomy, nail disorders and contra-indications to carryout manicure and nail extensons treatments safely and efficiently.
Pre-requisite
Students must hold an accredited Manicure Diploma. Students must send in proof of pre-requisite qualification/s with application.
Qualification
You will gain a highly recognised accredited diploma upon successful completion of the course. This course is accredited by BABTAC (British Association of Beauty Therapy and Cosmetology) which allows you to obtain public liability insurance to work in salons and spas in the UK and overseas. For continuing professional development the nail technician course carries 42 CPD credits.
Type:

NAILS - DAY COURSE

Tuition:

£495.00

Requirements:

£150.00 Acrylic Kit

Examination Fees:

£45.00 Babtac Diploma

Deposit:

£250.00
Start Date:

Wed, 25th November 2020

Day(s):

Wednesday

Time:

6.00 p.m - 9.00 p.m.
Course information
Training involves 3 full days basic training in acrylic liquid and powder system to master the basic techniques of nail enhancements, then a 1 day bioseaweed gel extension conversion course. Students are required to work on each other for the duration of the course, then home practice and completion of 10 case studies in the chosen nail system, (5 acrylic and gel french extensions and 5 acrylic clear and gel extensions with a mixture of tip and overlay and sculptured nails) with a final troubleshooting session and practical assessment on the fourth day. Students will need to provide a model for the afternoon practice session on the last training day. Case studies must include, client consultation and photographs of before and after application of nail extensions. In preparation for course students must remove any existing nail extensions prior to the course.
Assessment information
The course consists of theory and practical, students competence and confidence will improve over time, with regular practice to perfect the skills taught on the day. Students will need to provide a model for the practical assessment on the final training day. Certificates will be awarded to candidates on presentation of 10 case studies and successful completion of practical assessment.
Course content
Professional standards
Hygiene
Nail disorders & diseases
Contra indications & contra actions
Client consultation
Nail systems
General tools, equipment & products
Chemistry acrylic/gel products
Treatment preparation
Tip application and blending

Form fitting and sculpting technique
Product application, pink and classic french pink & white
Filing and finishing techniques
Maintenance procedure re-balancing, back-fills & removal
Nail biters
Aftercare
Repairs
Troubleshooting
Marketing & promotion
Case studies & assessment

NSI attraction acrylic kit includes
Anti-bacterial spray - sani-pure 2fl oz
Brush cleaner 23 oz
Cleanse 2 fl oz,
Attraction nail liquid 4fl oz
Sheer pink 40gm
Totally clear 40gm
Radiant white 40gm
Rebalance white 7gm, purely pink masque 7gm, purely pink 7gm, extreme pink 7gm, radiant pink 7gm
Attract (acid-free) primer 1/4 oz,
Nail pure plus 2fl.oz
Polybond adhesive 1/4fl oz
Elite nail tips (natural) 250ct (assort. #1-10)
Clear tips 50ct (1-10)
White tips 50ct (1-10)
50 platinum nail forms

#8 grand kolinsky brush
Large dappen dish with lid
Endurance 100 grit file x 1
Endurance 180 grit file x 1
Endurance 150 grit file x 1
Endurance buffer 180/240 buffer x 1
White block buffer
Cuticle remover - vanish cuticle dissolve 1/4fl oz
Cuticle oil- nurture oil 1/2fl oz
Glaze and go 1/4fl oz
Line out 1/4fl oz
One cut tip clipper
Nail brush
Nail neats
Plastic cuticle pusher
Instructions & cautions, educational dvd.
Bio Seaweed Gel (BSG) nail extension kit includes (not included in course costs - optional to purchase)
BSG no sanding base coat gel (15 ml)
BSG diamond shine top coat (15 ml)
Strengthening builder gel clear (25g Jar) (clear or pink)

​Bio seaweed gel 3 step white gel polish
Bio seaweed gel brush
Bio Seaweed Gel branded official UV lamp (36 watt) not included (can be purchase optional)
Course numbers
Maximum 12 trainees
Dress code
A therapy uniform is required
Examination
Class assessment