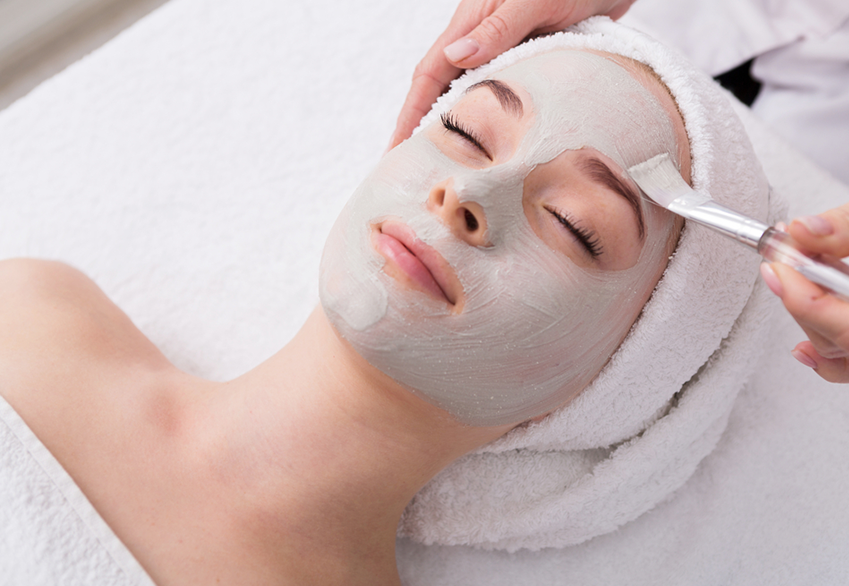 This CIBTAC beautician diploma course provides high quality training in all the beauty treatments required to work in a modern salon environment. It is the perfect starting point for anyone wanting to become a professional beautician. This course leads to an internationally recognised CIBTAC diploma allowing the CIBTAC beautician to work worldwide.
Type:

Full Time Course - Day

Tuition:

£2,200.00

Requirements:

£320.00 (Books, uniform & kit)

Examination Fees:

£155.00

Deposit:

£685.00
Start Date:

Mon, 12th October 2020

Day(s):

Monday, Tuesday and Wednesday

Time:

9.30 a.m. - 4.30 p.m.
This Course is ideal for those who wish to study Aesthetic treatments including Facial Electrotherapy to a very high standard. Graduates of this course are immediately employable and highly sought after by Top Salons.
Students can complete further studies in Cosmetic Science as well as extra Practical Protocols, which when combined with salon treatment hours in our College Salon will allow the student to undertake the prestigious CIDESCO Aesthetics Certificate Examination. It is no longer a requirement to student body therapy to be CIDESCO qualified. This reflects current employment demands, Aesthetics Clinics which specialise in advanced facial treatments do not require Body Therapy.
After completing the CIBTAC Aesthetics diploma course we would recommend that you follow-on from this by taking the, CIBTAC body therapy diploma or CIBTAC massage anatomy & physiology. With these combined beauty therapy qualifications you will acquire all the skills needed to work in a day spa, hotel spa or health resort as a beauty therapist.
Once you have completed the CIBTAC beautician and body therapy qualifications, you will be able to continue to study to achieve CIDESCO beauty therapy diploma qualification. Please ask for more details on the CIDESCO international beauty qualifications.
COURSE CONTENT
1. AESTHETICS
CIBTAC AESTHETICS TREATMENT DIPLOMA
Consultation and Record Keeping
Contraindications to Therapies
Skin Care / Skin Analysis
Use of Skin Scope Scanner
Face, Neck and Shoulder Massage
Mask Treatments
Lash and Brow Treatments
Facial Electrotherapy (Micro-current – non-surgical lift, Vacuum Suction, Galvanic – deep cleansing & Facial Faradic E.M.S.)
Product Knowledge
Cosmetic Science
Waxing (hot wax and strip methods)
Manicure and Pedicure
Make-up Day, Evening & Bridal
In addition to standard Aesthetics curriculum we include the following training;
2 Week Gel Manicure
Spray tanning
ANATOMY & PHYSIOLOGY
Related Anatomy and Physiology
GENERAL STUDIES
Health & hygiene
Business Studies
Electricity
Salon Management
Retail Sales
PROFESSIONAL CONDUCT AND PERSONAL AWARENESS
CV design and content
Job Adverts
Competencies based interview preparation
Completing application Forms
Preparation for Interview
Simulated Interviews
BRAND TRAINING
Eve Taylor Aromatherapy Skin Care
Lily Lolo Mineral Make-up
DELIVERY METHOD
College Based Practical Lessons
Theory Lessons
Online Learning Support
Client Salon Sessions
EXAMINATIONS
Practical Examinations
Theory Paper Multiple Choice Questions
QUALIFICATIONS
CIBTAC Aesthetics Diploma
Spray Tanning Certificate
Gel Manicure Certificate
PROGRESSION
Upon completion of this 4 month Aesthetics Course students may progress to the CIDESCO Aesthetics Course.
CIBTAC beautician course covers
Consultation, record keeping
Skin care and skin analysis
Eyelash and eyebrow tinting
Eyebrow shaping
Electrical facial treatments - steaming, vacuum suction, galvanic, faradic, and micro-current
Facial massage, neck and shoulder and decollete
Mask treatments
Make-up - day and evening looks, bridal make-up
Manicure including French manicure
Pedicure including foot scrub and mask
Waxing treatments both hard wax and strip wax
Product knowledge and retail sales
Cosmetic science
Other subjects
General study of circulatory system
Nerves of the face
Muscle and bones of head, face, neck, hands and feet
Skin structure, functions, diseases and disorders
Hair anatomy
Nail anatomy, diseases and disorders
Health and hygiene
Electricity theory
Business studies
Additional training and workshops
As part of the CIBTAC Beautician course our students get the opportunity to participate in practical demonstrations and workshops all included in the tuition fees, in a wide range of additional subjects in beauty therapy.
Environ advanced skin level 2 (2 day course)
Hydradermie training with Rene Guinot (1 day course
Art deco make-up masterclass
Art deco make-up camouflage & face contouring
Spray tanning
Gel polish
Stress relief scalp massage
​Extracurricular courses available (students receive 20% discount)
Advanced waxing - intimate waxing
Facial hot wax master class
Aromatherapy for therapists
Reflexology for therapists
Acrylic nail extensions
Gel nail extensions
Gel art & style
Brilliant brows
Xpress eyelash extensions
Lash lift
Course Requirements List
School uniform: navy tunic top and navy trousers
Full beauty kit for home practice and class use
Manicure and pedicure kit
Waxing kit
Tinting kit
Beauty Book
Beautician course notes
Anatomy & physiology course notes
Top skin care brand Eve Taylor Aromatherapy products for class use
Not included in course requirements but needed
Make-up brushes (supplied by Jane Iredale POA)
Make-up kit (supplied by Jane Iredale POA)
A pair of black shoes (sketchers)
Navy cardigan
Stationary items
Ballieres Nurses Dictionary - recommended
Examination: The pass mark for CIBTAC is 60%.
Theory: 1½ hours multiple choice paper
Practical: 3¼ hours