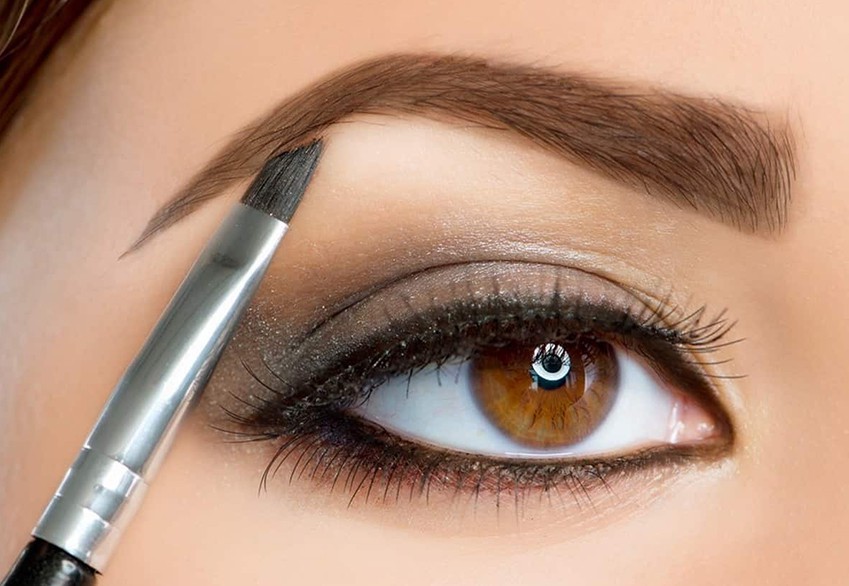 Join the Henna revolution and give your clients the most sought after brow colouring system. Henna is TAKING over from tint, don't get left behind.
This full 1 day course is for those already trained in brow shaping looking to learn the Henna colouring system. This course covers, brow mapping, brow waxing, brow shaping, trimming and measuring. Candidates will learn the professional mixology of Henna to create a bespoke tailor made treatment for each client. You will learn how to cover stubborn greys for lasting coverage and how to create the must have Ombre brow using a unique blend of Henna.
Our Henna Brows Course will give you the skills and confidence to provide Henna Brow treatments to a high standard upon certification.
Entry Requirements
Brow waxing / shaping qualification is required.
Certification
Henna Brows Diploma (accredited by ABT)
Type:

SHORT COURSES - DAY

Tuition:

£155.00

Requirements:

£199.00 Henna Kit

Examination Fees:

£45.00

Deposit:

£200.000
Start Date:

Sun, 24th October 2021

Day(s):

Sunday

Time:

10.00 a.m. - 2.00 p.m.
Henna has been around since ancient Egyptian times when it was used for dyeing hair, clothes and fabrics as well as for make-up. Henna is a natural organic dye made from the henna paint. It is completely safe as it contains no lead or ammonia and is vegan friendly.
Henna Brows is an organic all-natural, (no need for peroxide) form of eyebrow tinting that is used to stain the skin beneath the brow hairs. The purpose of this is to cast a shadow or create an illusion of depth and fullness in the area, visually filling in any sparseness. and it is longer lasting than tint. Unlike traditional eyebrow tint, Henna brows has 7 colour variations allowing you to create a completely bespoke colour mix for each client.
We have sourced the fastest henna on the market meaning you can turn over a higher volume of clients. You can charge £25-35 per treatment for this profitable treatment.
Benefits of Henna Brows
Fastest drying Henna on the market increases volume of clients
Lasts 6-7 weeks
7 colour choices
No ammonia or lead
No need for hydrogen peroxide
Natural and vegan friendly
Covers stubborn grey hairs and gives lasting coverage
Create bespoke Ombre Brows
Refreshes and brings out the pigment in old semi-permanent make up
Hairs appear darker and thicker
Extremely cost effective treatment for your business
Our system has the fastest development time available
Course Content
Brow Trimming
Brow Measuring
Brow Mapping
All about Henna
The Colouring Process (inc tones)
Professional Mixology of Henna
Anatomy & Physiology
Waxing & Shaping of the Brow
Contra-indications
Client Consultation
Health & Safety
Client Preparation
Practical Application
Troubleshooting
A full kit worth £295.00 is included in the course price exclusive to students at £199.00. This comprehensive kit contains enough Henna to carry out up to 350 treatments meaning from the kit alone you make over £10,000! As well brow accessories, finishing tools and full marketing material.
Case studies may be required if best practice standards are not observed during the initial Training session