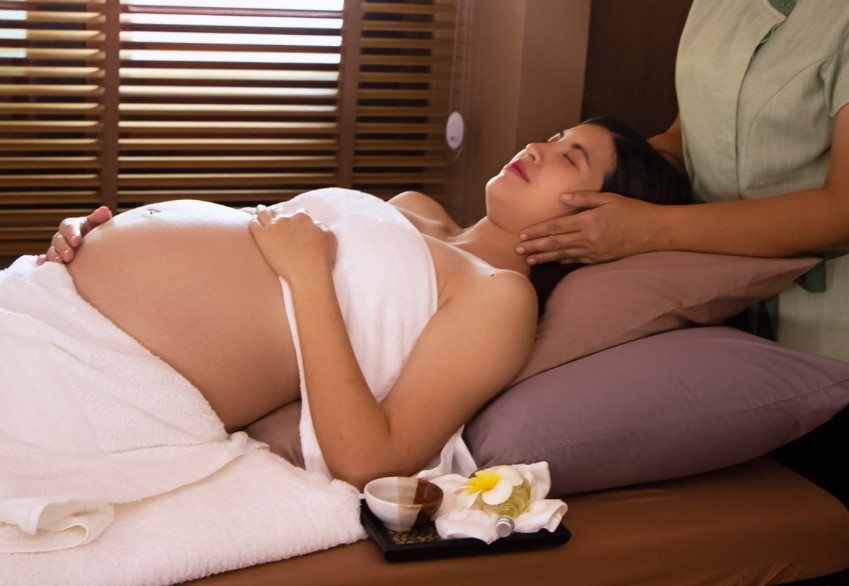 Our pregnancy massage course is designed for the qualified massage therapist who wants to expand their existing massage skills and knowledge to provide safe, relaxing and beneficial prenatal massage to expectant mothers.
This intensive one-day pregnancy massage course will enable you to work more confidently when massaging pregnant women, whilst increasing your client base without the need for expensive equipment.
Pregnancy can be a wonderful and special time, however there are many physical and emotional changes that take place in the mother's body as the baby develops, such as strain and pressure on the joints, ligaments and organs causing some pain and discomfort.
Pregnancy massage is a wonderfully relaxing and powerful therapy that helps to alleviate many of the symptoms and conditions associated with pregnancy to help promote a healthy, happy pregnancy, as well as labour and recovery period.
Pre-requisite
Entrance requirements, students must hold a CIBTAC / ITEC / VTCT / NVQ Full Body Massage Diploma including Anatomy and Physiology or a Level 3 in Sports massage or equivalent. A photocopy of qualification/s will be required for our records. Please enquire if you are uncertain about your qualification.
Certification
A Certificate in Pregnancy Massage Treatment issued by Bronwyn Conroy Beauty School is awarded upon completion of the full 1 day workshop and successful practical assessment at the end of course. Please note this course is currently in the accreditation process and students who attend this course will be able to apply for an accredited certificate once accreditation has been granted.
Type:

SHORT COURSES - DAY

Tuition:

£100.00

Requirements:

£0.00

Examination Fees:

£0.00

Deposit:

£100.00
Start Date:

Sun, 31st January 2021

Day(s):

Sunday

Time:

10.00 a.m. - 4.00 p.m.
Course Information
During this pregnancy massage course you will learn the theory of how pregnancy affects the mother's body physically, mentally and emotionally. Practical techniques are demonstrated and applied for comfortable and safe positioning of pregnant clients and preparation for pregnancy massage using unique massage movement to deal with muscular aches and pains which are specific to pregnancy.
Students will see a demonstration on a model and will initially learn on each other performing pregnancy massage techniques under the guidance of the tutor. Students will need to provide a model who is over six-months pregnant for the practical session from 2.00pm onwards. If this is not possible, we may be able to find willing models, so please let us know when you enrol.
Requirements
Products and equipment required for training will be provided on the day. You need to provide your own towels (2 bath, 4 regular and 1 small), one blanket and 4 pillows.
Assessment Information
You will be assessed by continual observation throughout the course, to ensure that you have all the knowledge that you will need to practice your skills professionally. Students competence and confidence will improve over time, with regular practice to perfect the skills taught on the day.
Course Content
Health & Safety Guidelines for Therapists
Anatomy & Physiology
Benefits of Pregnancy Massage
Benefits and Effects of Pregnancy Massage
Understanding the changes that occur during Pregnancy
Specific Effects on the Systems of the Mothers Body
Contra-indications and Cautions Associated with Pregnancy Massage
Contra-actions
Safe and Comfortable Positioning of the Pregnant Client.
Pregnancy Massage Routine
Pregnancy Massage Consultation
Record Keeping.
Common Ailments Associated with Pregnancy and how Massage can help.
After Care Advice
Course Numbers
Maximum 12 trainees
Equipment Needed
All products and materials will be provided for the duration of the course
Dress Code
A therapy uniform is required
Examination
Class assessment