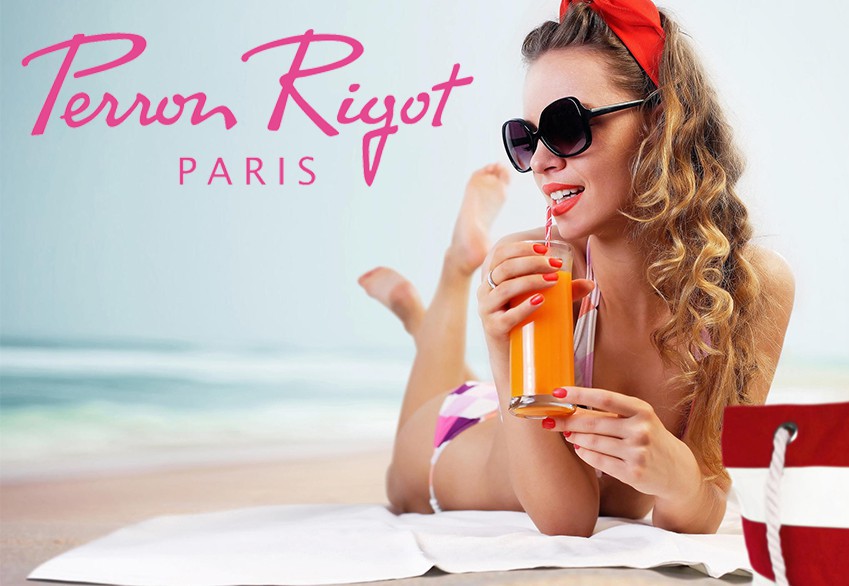 We all love the feeling that comes with freshly waxed skin, but none of us relish the actual process itself. The thought of the 'Ouch' factor is enough to put many of us off waxing altogether, but thankfully, there is a waxing hero, which makes the process painless (Yes, actually!).
When it comes to waxing, believe us when we say we've seen and tried it all, and Perron Rigot really is the crème de la crème!
Perron Rigot Wax ticks all the right boxes:
✔ Virtually pain free;
✔ Causes no skin irritation;
✔ No sticky residue left behind
Perron Rigot is more than just a wax! It is a nourishing skin treatment. Thanks to its pre-waxing oil, a moist barrier is created between the wax and skin, meaning the wax grips to only the hair and not the skin, for a smoother, pain-free waxing experience. This superior wax is ideal for the most sensitive areas of the face, underarm and intimate bikini.
Perron Rigot uses only the finest ingredients including pine tree resins, beeswax and essential oils, which combined with its low-melt temperature will guarantee client comfort and total satisfaction. It delivers maximum results and is virtually pain free, with no skin irritation, skin lifting, dragging or bruising and leaves no sticky residue, for the ultimate waxing experience.
And because Perron Rigot is as good as it sounds, it is favoured by beauty salons and spas around the world, making it first choice with both therapists and customers.
Due to its popularity and first-class results, here at Bronwyn Beauty Salon & School, we are delighted to be offering highly acclaimed training for Perron Rigot. This course, which takes place on Sunday 8th April 2018, is perfect for the skilled wax therapist who wants to learn how to perform the infamous Brazilian and Hollywood bikini wax using the Perron Rigot Wax system with skill and confidence. As well as this, Perron Rigot Wax can be used on the delicate areas of the body, including the face, brow, lip, chin, nose and ear and sensitive intimate areas - the underarm and bikini - to ensure that all of your clients' waxing needs are taken care of.
It's no surprise that Brazilian and Hollywood bikini waxing still remains one of the most in-demand treatments around the world. Clients are always on the search for that perfect wax treatment, and thankfully Perron Rigot Wax provides just that!
Upon completion of the course you will gain an accredited diploma and successful practical assessment on the final day of the course. You will be able to work professionally within the industry and charge paying clients. This course is accredited by BABTAC (British Association of Beauty Therapy and Cosmetology) which allows you to obtain Public Liability insurance. For continuing professional development this course carries 22 CPD credits.
If you fancy learning the skills needed to offer this in-demand treatment, click here for more information and apply online now!