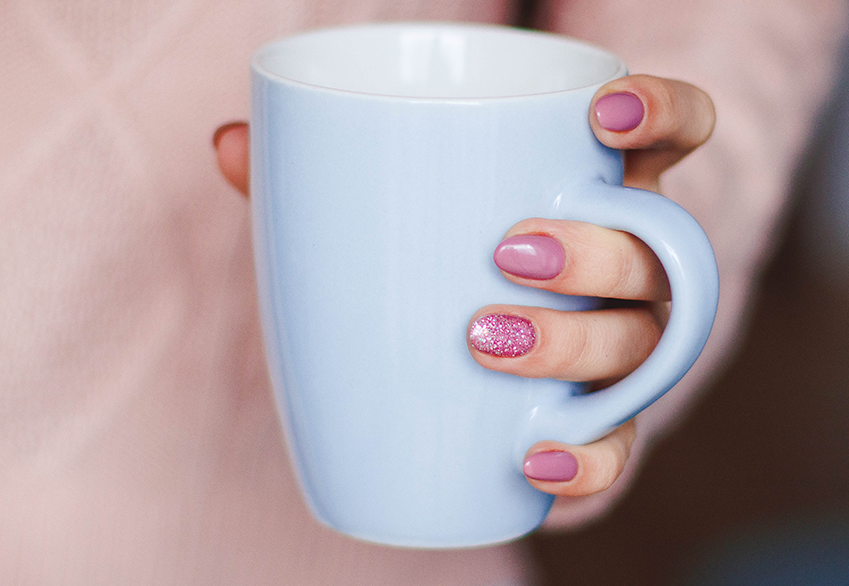 Gel manicure and pedicure are highly popular must have treatments and can double your salon profits. Learn the secret to the perfect gel manicure and pedicure that lasts for weeks: We work with varius brands healthier gel polish: innovative, distinctive and high quality products that ensures a strong, long-lasting manicure that helps to protect the natural nail. Your current manicure and pedicure clients will be amazed by the long-lasting, chip-resistant, glossy finish that can be achieved with Gel polish.
With gel polish there are a wide selection of colours and for the discerning nail professional: these gel polishes promotes zero dehydration, staining or weakening of the natural nail, big-5 free no formaldehyde, toluene, DBP, BHA or solvents: No sanding, drilling, primers or bonders required. The pure gel formula is odourless, strong, smooth, self-levelling and versatile and holds the industry record - 5 minute soak-off removal. Suitable for LED/UV/SOLAR curing.
Pre-requisite:
Students are required to already hold a basic manicure qualification, CIBTAC/ BABTAC / NVQ Beauty Therapy Level 2 qualification or equivalent. Students must send in proof of pre-requisite qualification/s with application.
Qualification
You will gain an accredited diploma upon completion of the course. You will be able to work professionally within the industry and charge paying clients. This course is accredited by BABTAC (British Association of Beauty Therapy and Cosmetology) which allows you to obtain public liability insurance. For continuing professional development this course carries 8 CPD credits.
Type:

Short Accredited Course

Tuition:

£100.00

Requirements:

£0.00

Examination Fees:

£45.00 BABTAC Diploma

Deposit:

N/A
Start Date:

Sun, 19th January 2020

Day(s):

Sunday

Time:

10.00 a.m. - 4.00 p.m.
Course information
On this Gel polish course you will train with only healthier gel polish. Wide choice of colour choices available, including glitters, you will learn the application and removal techniques of Gel colour polish to the fingers and toes and French gel polish techniques plus you will be able to create designs and finishes to suit all clients.
Healthier brand benefits
is the healthier gel choice, and will not cause damaged nails, zero dehydration, staining or weakening effects
is the big-5 free with no formaldehyde, toluene, DBP, BHA or solvents
goes directly on dry, clean nails with absolutely no heavy drilling, sanding, primers or bonders
is odourless, dustless and safe for all ages and even pregnant women
strong versatile formula goes on smooth and self-levelling with no shrinkage
is conveniently LED/UV cured
over 50 applications per bottle and use to the last drop
pick either the 3STEP colour gel polish or the original 1STEP all-in-one colour gel polish
3STEP colour gel polish (15ml) featuring classic favourites and the hottest summer brights and pastels. Used with bio seaweed gel base and top gel polishes for the full professional system.
1STEP the original all-in-one gel colour Gel Polish (15ml), a unique gel formula combines base, colour, top and strengtheners all-in-one bottle, cures to the touch with no sticky residue, no alcohol or cleansers needed.
Course requirements
There is no model required for the course as students will work on each other for the practical session. Contact us for private 1-2-1 Gel polish training - prices on request
Assessment information
Assessment is ongoing throughout the training day. On completing the course we recommended home practice on 8-12 clients to perfect your Gel polish application techniques. Students are welcome to attend on any training session for continued support. Training dates will be posted on our website www.beautytraining.com
Course content
Health, safety and sanitation
History of gel polish
Gel science
Benefits of gel polish
General products, tools and equipment
Gel polish procedures – step by step
Removal
Contra-indications
Aftercare
Client consultation
Marketing and promotion
Assessment information
Course numbers
Maximum 12 trainees
Dress code
A therapy uniform is required
Examination
Class assessment