It's official! Bronwyn Conroy Beauty School NI teams up with Galgorm for its Apprentice Programme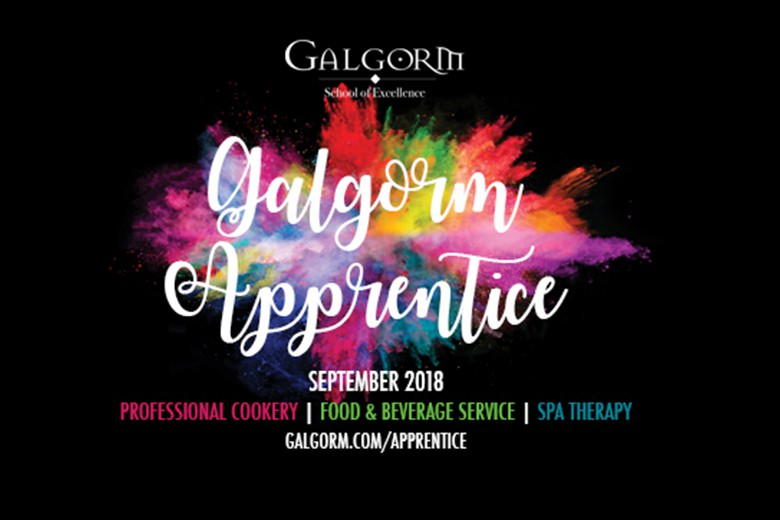 The renowned Galgorm Resort & Spa has launched brand new Spa Therapy Apprenticeship Programmes, which will commence in September 2018.
Bronwyn Conroy Beauty School is proud to announce that it will be the official training providers for Galgorm Resort & Spa's Therapy Apprenticeship Programmes. Fronted by School Principal, Geraldine McGuigan, the aim of the programme is to nurture, develop and inspire the next generation of spa therapist professionals.
The new apprenticeships offer a comprehensive one-year programme where students will have the opportunity to learn as they earn and gain internationally recognised CIBTAC Beauty & Spa Therapy accreditations.
Apprentices will follow the standards as set out in the CIBTAC examination framework with Geraldine supporting them to make sure that they understand all the key aspects of their role. In addition, they will be provided with experiences, master classes, and workshops to enhance their learning and development in conjunction with Bronwyn Conroy Beauty School NI.
Speaking about the collaboration, Geraldine said: "I am delighted and looking forward to teaching the new spa therapy recruits this September within the new Spa Academy at Galgorm Resort and Spa, At our award-winning school in Belfast, we have been offering beauty courses for over 20 years and I am thrilled to be able to offer our high standards in teaching to the apprentices on the programme at Galgorm."