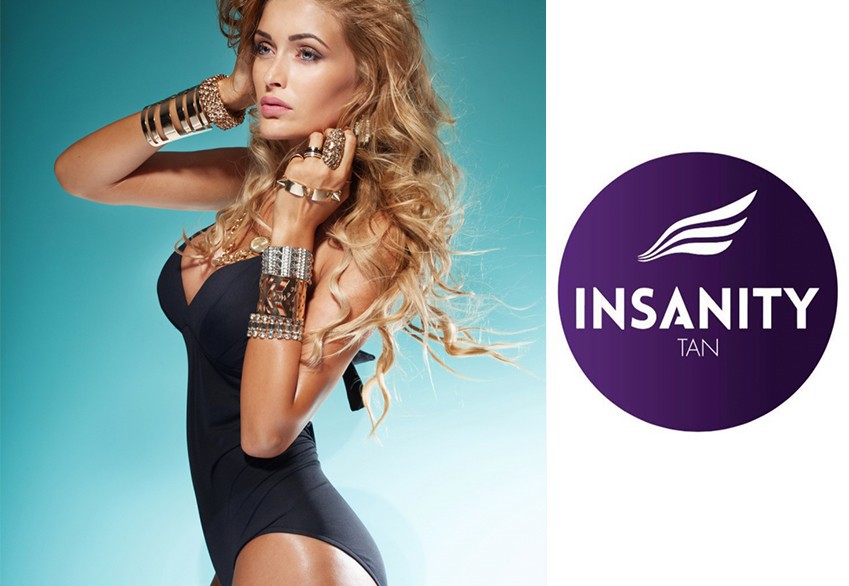 So we all know faking it is the only way to go when it comes to transforming ourselves into golden goddesses (and gods) but with so many self tans on the market (not to mention new ones popping up frequently) it's hard to know which one is right for you before you start the regime of applying it.
Thankfully, here at Bronwyn Conroy Beauty Salon and School, we're pros when it comes to the business of tanning. We have literally tried every spray tan under the sun (no pun intended) so believe us when we say we know what's what!
Cue Insanity Tan! If you haven't heard of it already... where have you been!? The company has managed to take all the negative connotations of the spray tan and turned them on their head. No more streaky mess, orange palms, or dirty looking knees and elbows.
Plus, what really sets Insanity Tan apart from the rest, it's is strict policy on no-gunk! All Insanity Tan products are comprised of only the finest natural and organic ingredients, for a tan like never before.
Its hypoallergenic formulas work in perfect harmony to nourish skin so it's sensationally soft to the touch. Plus, its tanning products are infused with an expert blend of ingredients, including anti-ageing white tea extract and aloe vera. And, they're even free from parabens, alcohol, sodium laurel sulphates, perfumes, and all other nasties commonly found in other brands. All Insanity Tan products are vegan friendly and animal cruelty free too!
The result of this careful combination is a clean tanning collection that is ultra-hydrating, and guaranteed to give you the most insanely gorgeous colour, that fades flawlessly.
Spray tanning works by using a hand-held machine to spray a tanning solution over your body. The solution contains an active tanning ingredient called DHA, (dihydroxyacetone) which works naturally with the proteins in the skin to produce a natural looking tan on the skin's top surface.
Created in Northern Ireland, with head quarters in Keady, Armagh, we love supporting this home grown brand and it definitely gets our seal of approval. You've probably heard a great deal about Insanity Tan recently, as the company was the title sponsor for the popular Miss Northern Ireland contest.
Due to its popularity, here at Bronwyn Beauty Salon and School, we are delighted to be offering a BABTAC Insanity Tan Spray Tanning Course, in which students will learn how to create a natural, beautiful, safe and all over glowing tan.
To get full details of the course, and to apply, click here.