VTCT Part-time Reflexology Course at Bronwyn Conroy Beauty School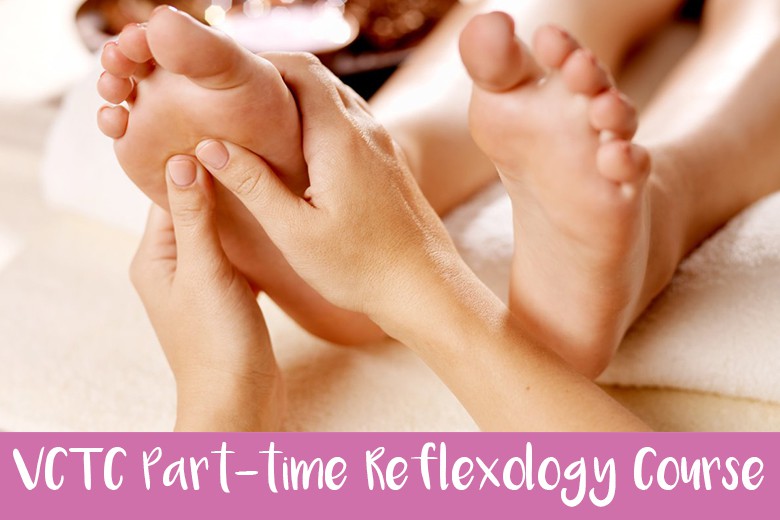 Our VCTC Reflexology Course is booking up fast and we're not surprised why.
Reflexology is one of the most in-demand beauty treatments in spas and salons around the world, making it a popular course with beauty therapists, and also midwives who wish to learn this wonderful skill.
If you don't know much about reflexology… here's the scope. This non-intrusive complementary health therapy is based on the theory that trigger points on the hands and feet correspond with different areas of the body.
This ancient treatment dates back as early as 2500 – 2330BC, and is believed to have first been used by the Egyptians, Chinese and American Indians. Massage techniques are used during the holistic treatment to work on the body, mind and soul in order to generate a healing response in the body. Think of it as being a connection between different zones of your feet and hands, which represent certain areas of your body. These areas can be adjusted or managed via certain points on the hands and feet, through the art of massage.
The benefits of reflexology are believed to be exponential and include the ability to stimulate nerve function, increase energy, boost circulation, relax the mind and body, eliminate toxins, stimulate the central nervous system, prevent migraines, relieve sleep disorders and reduce depression. Phew! No wonder it's so popular.
So many of us spend hours on our feet each day, placing great stress on them. For back pain, people will often opt for a back massage but what about our feet? With so much pressure placed on them, it makes sense that we should take better care of them and reflexology meets this demand.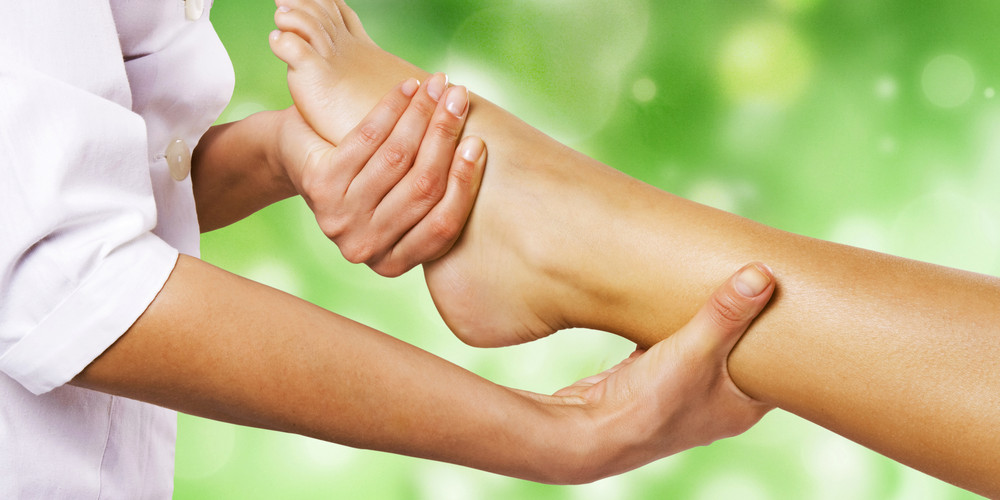 With the rise in popularity of people realizing the great benefits of reflexology, comes a great need for this skill. Here at Bronwyn Conroy Beauty School, we are delighted to be offering VCTC Level 3 in reflexology. This part-time course is suitable for those who already have a beauty therapy or holistic background and knowledge of human anatomy and physiology. It's also proving popular with midwives who wish to meet the growing demand of offering reflexology to expectant mothers throughout pregnancy. Studies have shown that during pregnancy, refloxology can be beneficial to women who suffer the effects of morning sickness or heartburn. It can also be used during labour to stimulate contractions. Plus, it's extremely relaxing and so beneficial at a time when stress levels are likely to be high.
What clients love about this treatment is the ease of it. There's no need to undress (apart from socks and shoes, of course) and it can be carried out in any surroundings. Furthermore, the process also involves little equipment. It's this combination that makes it such an in-demand skill and although popular in salons and spas, it isn't confined to them. The treatment is also often offered in complementary therapy clinics, wellness centres, NHS in hospitals and care homes. Plus, many therapists offer the service in their own homes.
This course begins at Bronwyn Conroy Beauty School on Sunday 5th February 2017. Students must either hold or be working towards a CIBTAC Anatomy & Physiology Diploma / NVQ Beauty Therapy Level 3 or equivalent, be studying midwifery or be a qualified midwife.
To get the full course details and to apply, click here.