What to look for when booking a beauty course Northern Ireland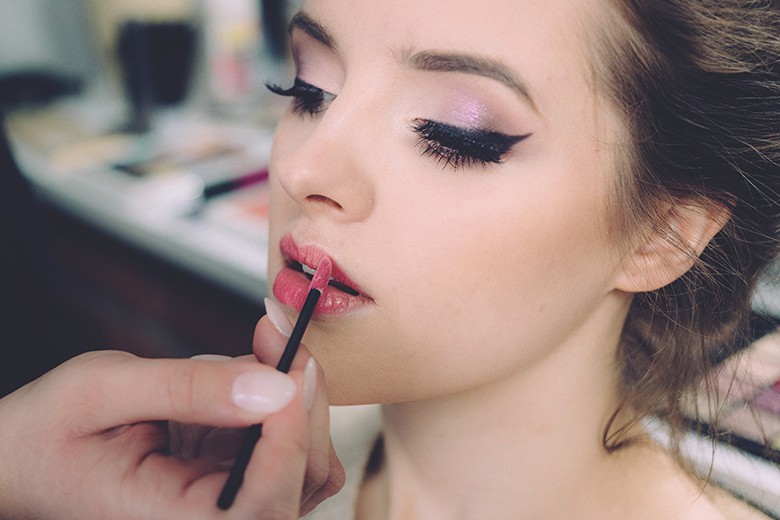 For many, booking a beauty course is a pretty big deal. It's the first step in turning a passion into a career and with so many available in Northern Ireland and further afield, it can be hard to know where to start. Booking the wrong course with the wrong provider could actually turn out to be a costly mistake, not just in monetary terms, but in time. Imagine completing a course to discover at the end of it that it actually means very little, with no recognition within the beauty industry.
So before you book your next beauty course Northern Ireland, here's what you need to look out for to ensure you invest your money wisely.
Tip #1: Check it's full accredited
Firstly, when receiving training, the person delivering it should be fully qualified accredited to show that they are an approved trainer. Secondly, upon completion of your course, you should be awarded a diploma or certificate that will be recognised within the industry and will enable you to be gain professional insurance so that you can put your new skills into practice working on the public and earn money.
At Bronwyn Conroy Beauty School, ALL of our courses are fully accredited. We offer CIDESCO, CIBTAC, BABTAC and VTCT internationally accredited courses, which are renowned for their high levels of training and professional standards within the industry.
When you complete your chosen course, you will receive your certificate, which will enable you to receive insurance and allow you to join BABTAC and obtain treatment risk insurance. Furthermore, you will be able to work England and Ireland as well as overseas.
Time #2: Determine the length
Our courses range from full-time to part-time, one-off day courses and from time-to-time, workshops. When enquiring about a course, make sure you fully understand how long it lasts. You may find you are getting value for money. Whatever length the course is, it should include sufficient training so that at the end of it you are fully equipped with the skills needed to work on customers.
Time #3: Look into its reputation
Whichever school you choose, its reputation is vital. Here, at Bronwny Conroy, for over 25 years, we have taken great pride in offering what we believe is the highest level of beauty training in Northern Ireland. Principal Geraldine McGuigan stays ahead of the game. A leader in the industry, Geraldine predicts the latest trends and offers innovative courses so that students can easily work in this fast paced industry.
Tip #4: Read reviews
Reviews really give a good insight into what a particular course or school is liked, Check out Facebook
Here's just a couple of the 5 star reviews left by graduates on our Facebook page:
"Highly recommended for all your beauty training! I done all my training at the school, beauty therapy, acrylic nail course, gel conversion course, gel polish course, brilliant brow course and threading course and honestly would never go anywhere else. A fantastic school with a brilliant reputation and training to the highest standard. I can count on the tutors for guidance as everyday in this job we are learning in particular Catriona is always there for advice if I need it. I will always recommend this school to anyone wishing to take this career path as you will not get the same training, guidance and dedicated tutors anywhere else. I would just like to say thank you to everyone at bronwyn conroy your training, advice and guidance has helped me become the successful buisness owner I am today." – Grainne Kelly
"I would highly recommend Bronwyn Conroy to anyone interested in a beauty career. During my time at Bronwyn I had dedicated tutors that helped me throughout the 10 months to achieve my full potential with the highest training standards that have stayed with me through out my career. I would like to take this opportunity to thank Geraldine and the tutors at Bronwyn Conroy." - Emma Maxwell
You can check out more Facebook reviews on our page here.
Tip #5: Visit the venue
A good school will have absolutely no problem with you making an appointment to come in and view the facilities.
Tip #6: Worthwhile investment
If you don't feel like a course is good value for money, it probably isn't. Remember, you should be able to quickly earn back what you paid for the course, by offering the treatment to clients.
For more information on all our courses, click here.