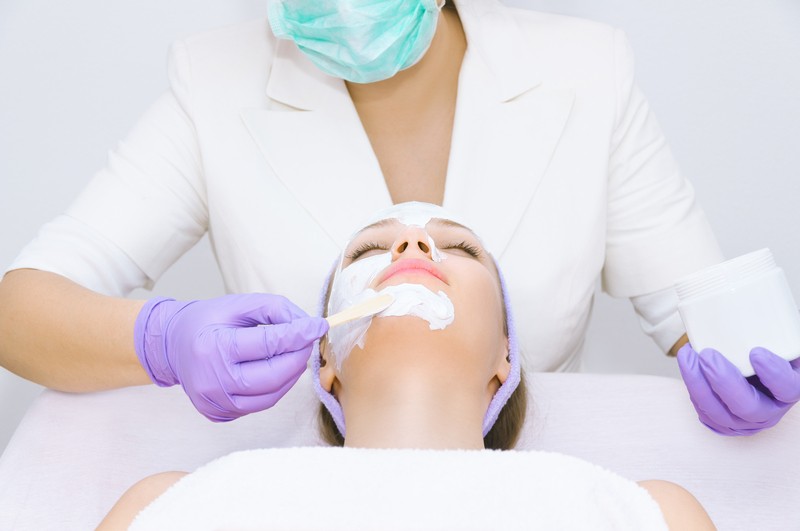 The CIBTAC Aesthetics Diploma Course provides high quality training in; Skincare, Tinting, Electrical Modalities, Manicure & Pedicure, Waxing and Make-Up. Included with the course, is the Level 3 Diploma in Anatomy & Physiology, Intimate Waxing, Gel Polish, and Threading.
This course leads to an internationally recognised CIBTAC diploma allowing the CIBTAC Aesthetic graduate to work worldwide.
After completing the CIBTAC Aesthetics Course with Anatomy & Physiology we would recommend that you follow-on from this by taking the, CIBTAC Body Massage Diploma Course or CIBTAC Body Therapy Diploma Course. With either of these qualifications, graduates of this course are immediately employable and highly sought after by the Beauty Salons, Skin Clinics and Spa's.
Entry Requirements
No previous beauty related experience is required, however a good command of the English language for communication, reading and writing is essential with GCSE English Language grade of C to A*, grades 4 to 9 or equivalent.
Qualification
Successful candidates will be awarded an internationally recognised CIBTAC diploma at UK Level 3 national standards.
Insurance and Membership
This CIBTAC Diploma will enable graduates to become members of BABTAC (British association of beauty therapy and cosmetology) to gain public liability insurance to work in the UK, Ireland and in Beauty Salons, Cruise, Liners, Medi Spa's Skin Clinics, or setting up your own business.
Type:

BEAUTY THERAPY - DAY COURSE

Tuition:

£2,450.00

Requirements:

£350.00 (Uniform & Beauty Kit)

Examination Fees:

£150.00

Deposit:

£800.00
Start Date:

Tue, 31st October 2023

Day(s):

Monday & Tuesday

Time:

9.30 a. m. - 4.30 p.m.
CIBTAC Aesthetics Course
This Course is for those who wish to study Aesthetic Treatments for the Face to the highest standards achievable in Beauty Therapy. This qualification enables candidates to be able to work as Aesthetician, including all facials with electrical treatments, waxing, make-up and manicure and pedicure. CIBTAC graduates are highly sought after and gain employment in the most elite Salons, Skincare Clinics and Spas worldwide as demand continues to increase for non-medical Aesthetic Therapists.
CIBTAC Aesthetics Course Structure
The CIBTAC Aesthetics Day Course runs over a Monday and Tuesday for 6 months. The examination for this course is in late June.
All our courses are now offered in modular format with Blended eLearning, students attend College for face-to-face practical protocols with live Tutorial Lectures, or webinar and our own Practical videos available on the student eLearning Zone. This allows us to focus on Practical when you are here in the school. Our Tutors will however support your on-line learning with revision Q&A and tests should you find necessary.
We also offer to our students the opportunity to upgrade to the Level 3 Full Body Anatomy & Physiology Module at a reduced price, price available on request.
The Facial modules are in the College Tuesday 9.30am – 12.30pm or a Saturday 9.30pm-1. 30pm. We also suggest at minimum of 3-hours home study, practice, and revision, plus 2 hours online live tutorials. For the Beauty modules (waxing and nails), are in the College Tuesday 12.30pm-4.30pm, or a Saturday 2.30pm-4.30pm.
Initially students will have the opportunity to work on the Tilly Head to perfect practical protocols. The college can provide models for our practical classes, and students can bring in their friends and family to ensure they are more commercially ready to work in the beauty industry. A Tilly Head for home and zoom practice is essential requirement for the course, which available to purchase or rent weekly from the college.
Practical experience is an essential part of the course, the college school salon enables students to gain invaluable experience and gain confidence, providing the opportunity to work on a wide range of skin types, conditions and lifestyle factors that influence and affect skin health will help students develop strong consultation skills.
Students will need access to an iPad, Laptop or Computer plus a printer for the duration of the course. Each student is responsible for their own model for mock and actual exams. These models must be fully pre-cleared for COVID compliance.
CIBTAC Aesthetic Course Covers
Professional Standards
Health & Hygiene
Business Studies
Related Anatomy & Physiology*
Consultation, Record Keeping
Skin Care & Skin Analysis
Eyelash & Eyebrow Tinting
Eyebrow Shaping
Facial Massage
Mask Treatments
Facial Electrotherapy
Make-up, Day & Evening
Manicure Including French Manicure Pedicure Including Foot Scrub & Mask
Waxing Treatments Both Hard Wax & Strip Wax
Product Knowledge & Cosmetic Science
Retail Sales
ITEC Level 3 Anatomy & Physiology​ (optional)
Cells & Tissues
Skin & Hair Structure*
Nail Anatomy*
Skeletal System*
Muscular System(
Circulatory System*
Lymphatic System*
Digestive System
Respiratory System
Urinary System
Endocrine System
Neurological System*
Accessory Organs
Pathologies of All Related System8
General Studies
Health & Hygiene
Business Studies
Electricity
Salon Management
In addition to standard CIBTAC curriculum, we include the following training:
Threading
Female Intimate Waxing
Short courses available (discount available)
Brilliant Brows
Lash Lift Course
Course Fees Include
Bronwyn Conroy Uniform - Navy Tunic Top & Trousers
Skin Care Kit
Manicure & Pedicure
Waxing Kit
Tinting Kit
Skin Care Brands Eve Taylor & Lily Lolo Minerals for Class Use
Course Notes
Access to Student eLearning & Our Practical Videos
Online Learning
Use of Trainer Head
Not Included in Course Fees
Make-Up Brushes
Make-Up Kit
Sketcher Shoes
Navy Cardigan
Stationary Items
Progression
Students can go on to study in level 3, 4 and 5.
Cibtac Body Massage Diploma - Level 3
Cibtac Body Therapy - Level 3
Cibtac Electrolysis Diploma - Level 3
Cibtac Advanced Epilation - Level 4
Cibtac Advanced Skincare & Aesthetic Core of Knowledge - Level 4
Cibtac Skin Needling - Level 4
Cibtac Skin Peels - Level 4
Examination:
The Pass Mark for CIBTAC is 60%.
Theory: 1½ Hours Multiple Choice Paper
Practical: 3¼ Hours