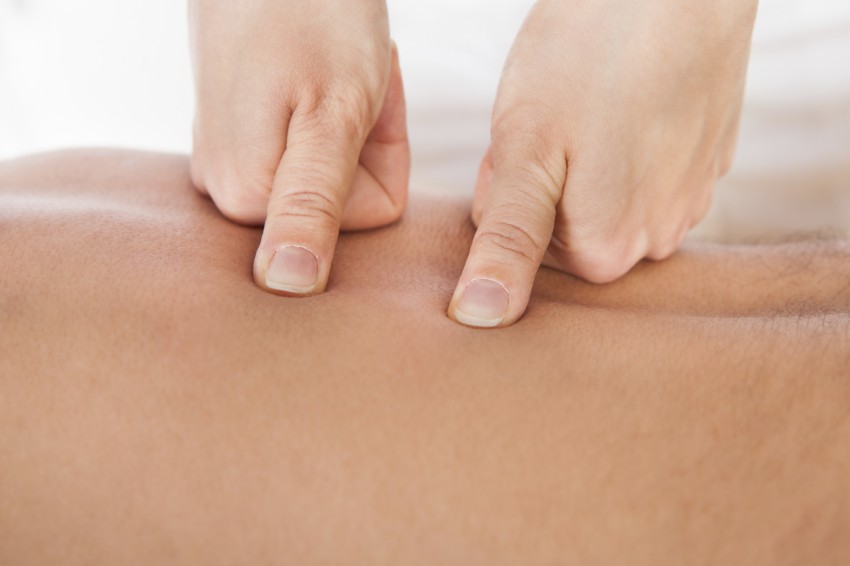 This two day deep tissue massage course is ideal for the qualified massage or body therapist to complement their massage skills, by learning how to:-
• Develop their palpation skills
• Recognise trigger points and apply unique techniques for treating them
• Utilise neuromuscular techniques and other advanced massage techniques to treat a specific area
• Perform a massage routine incorporating advanced massage techniques
Unlike classic massage therapy which is generally used for relaxation, advanced deep tissue massage enables the massage therapist to focus on and treat specific problems especially chronically tense and contracted muscles. Deep tissue massage uses a combination of deeper and more advanced techniques which due to their effectiveness treat a host of specific issues, the most prevalent being, neck, upper back and shoulder pain, lower back and hip pain.
Pre-requisite
Students must hold a CIBTAC Body Massage, Anatomy & Physiology /Body Therapy Diploma / NVQ Beauty Therapy Level 2/3 or equivalent. Students must send in proof of pre-requisite qualification/s with application.
Qualification
You will gain an accredited diploma upon completion of the course and successful practical assessment on the final day of the course. You will be able to work professionally within the industry and charge paying clients. This course is accredited by BABTAC (British Association of Beauty Therapy and Cosmetology) which allows you to obtain Public Liability insurance. For continuing professional development this course carries 22 CPD credits.
Type:

SHORT COURSES - DAY

Tuition:

£200.00

Requirements:

None

Examination Fees:

£45.00 BABTAC Diploma

Deposit:

N/A
Start Date:

Sun, 31st January 2021

Day(s):

Friday

Time:

9.30 a. m. - 5.30 p.m.
Course information
Students will initially learn on each other, then home practice for 2 weeks and completion of 4 case studies, returning for a troubleshooting session and practical assessment. Students will need to provide a model for the practical session on the final training day.
Assessment
The course consists of theory and practical, students competence and confidence will improve over time, with regular practice to perfect the skills taught on the day. Students will need to provide a model for the practical assessment on the final training day. Certificates will be awarded to candidates on presentation of 4 case studies and successful completion of practical assessment.
Course contents
History of trigger point therapy
Indications and contraindications to treatment
The spinal column
Muscles of the body
The skeleton
Common conditions of back neck, shoulders & legs
Postural problems
The process of figure analysis & consultation
Advanced massage techniques
Procedure back neck and shoulders, legs & arms
Pre and post massage advice
Examples of stretch & release exercises
Treatment costing
Common questions asked by clients
Case studies
Assessment
Course numbers
Maximum 6 -12 trainees
Equipment needed
All products and materials will be provided for the duration of the course
Dress code
A therapy uniform is required
Examination
Class assessment