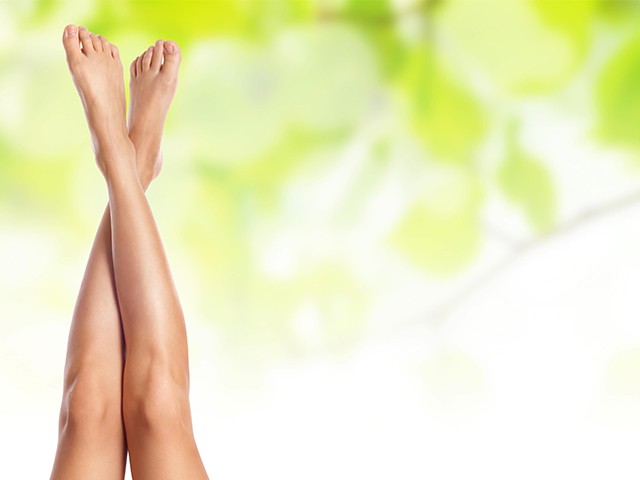 Start your own Waxing Business with our CIBTAC Waxing Treatments International Diploma course that provides high quality training in Hair removal services. Waxing treatments are the most requested and highest earning beauty treatments with consistent repeat bookings every 4-6 weeks creating regular income.
This course is the pre-requisite course Advanced intimate waxing course, and or sugaring and there has never been such a demand for qualified Waxers in the beauty business with so many students opting for skin care, so start your new career now
During this course you will learn how to perform all the practical techniques for waxing to all areas of the face and body. You will learn how to wax using warm strip wax (for speed waxing of legs and arms) and traditional hot wax (for more sensitive areas such as face & eyebrows, bikini & underarm). This will enable you to provide a safe and professional wax service.
Pre-requisite
No previous beauty related experience is required, however a good command of the English language for communication, reading and writing is essential with GCSE English Language grade of C to A*, grades 4 to 9 or equivalent.
Entry Requirements
Acceptance to enrol in any course at Bronwyn Conroy Beauty School is at the sole discretion of the Principal Mrs Geraldine McGuigan. No previous beauty related experience is required, however a good command of the English language for communication, reading and writing is essential with GCSE English Language grade of C to A*, grades 4 to 9 or equivalent. Our courses are incredibly flexible, diverse and open to all ages and both sexes. Minimum age for entry to any course is 16 years - no exceptions. However, applicants must be 17 years of age on taking the CIDESCO examination. There is no upper age limit. Maturity and experience can be an advantage.
Qualification
Successful candidates will be awarded an internationally recognised CIBTAC diploma at UK Level 2 national standards. This CIBTAC Wax Treatments Diploma will enable graduates to become members of BABTAC (British association of beauty therapy and cosmetology) to gain public liability insurance to work in the UK, Ireland and overseas in Beauty and Wax Salons or Bars.
​
Type:

BEAUTY THERAPY - DAY COURSE

Tuition:

£550.00

Requirements:

£95.00

Examination Fees:

£130.00

Deposit:

£300.00
Start Date:

Tue, 21st November 2023

Day(s):

Tuesday

Time:

1.30 p. m. - 4.30 p.m.
The CIBTAC Waxing Treatment Course runs from October on a Tuesday for approximately 6 classes 1.30 am -.4.30 pm. The examination for this course is in later in the year. All our courses are now offered in modular format with Blended Learning, this allows you to study in your own home at a time that suits you. So that we can focus on the Practical when you are here in the school. For the Waxing Treatment Course students attend College for 3 hours per week for Practical Learning face-to-face plus 1 hours online live tutorial (which are also recorded) accessible on our student eLearning Zone. We also suggest at minimum of 2-3 hours home study, revision and practise.
Practical experience is an essential part of the course, the college school salon enables students to gain invaluable experience and gain confidence, providing the opportunity to work on a wide range of nail types, conditions and lifestyle factors that influence and affect nail health will help students develop strong consultation skills.
Students will need access to an iPad, Laptop or Computer plus a printer for the duration of the course. Each student is responsible for their own model for mock and actual exams. These models must be fully pre-cleared for COVID compliance.
CIBTAC Wax Treatments Course covers
Professional Standards
Health & Hygiene
Business Studies
Structure of the Hair & Hair Growth Patterns
Waxing Theory
Types of Wax Products
Contra-Indications
Client Consultation
Client Preparation & Treatment Room Preparation
Practical Strip Wax Face & Body
Practical Traditional Hot Wax Face & Body
After Care for Waxing
Course Requirements
The following items are required on this course and are included in the total course cost. If you already possess a tunic or wax kit, then you may deselect them at the booking stage.
Course Fees Include
Waxing Kit
Course Notes
Access to Student eLearning & Our Practical Videos
Online Learning
Not Included in Course Fees
Black Top & Tousers
Sketcher Shoes
Navy Cardigan
Stationary Items
Progression
Students can go on to study
Babtac Intimate Waxing
Sugaring Workshop
Cibtac Aesthetics Diploma - Level 3
Cibtac Skin Treatments & Facial Electrotherapy Level 3
Cibtac Electrolysis Diploma - Level 3Examination:
The Pass Mark for CIBTAC is 60%.
Theory:- 20 minute multiple choice theory examination
Practical: - 45 minute practical examination