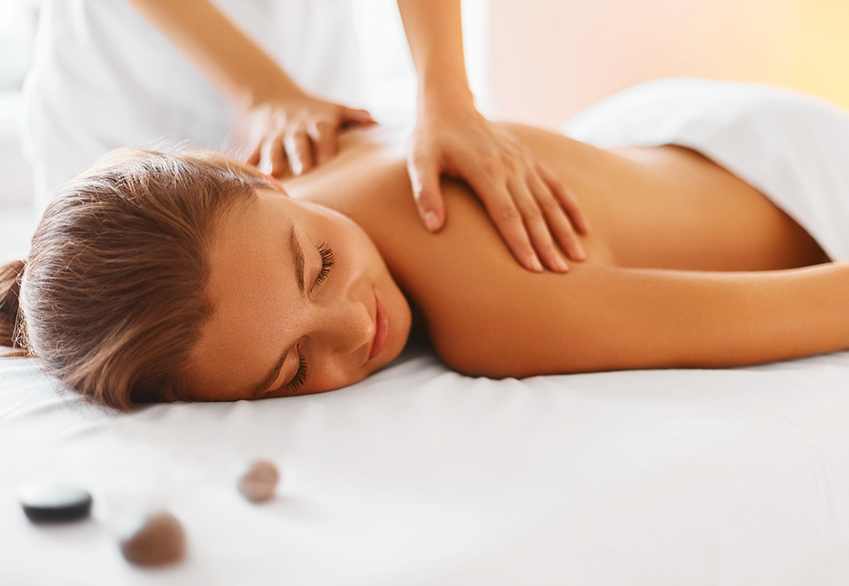 The Cibtac Body Massage Diploma Course with ITEC level 3 Certificate in Anatomy, Physiology and Pathology for Complementary Therapies Level 3 (QCF) provide high quality training in the classic movements of Swedish Full Body Massage. It is the foundation course for Advanced Massage and many other Holistic Therapies.
This Cibtac Body Massage course needs to be studied alongside the online ITEC level 3 Certificate in Anatomy, Physiology and Pathology for Complementary Therapies Level 3 (QCF).
The ITEC level 3 Certificate in Anatomy, Physiology and Pathology for Complementary Therapies Level 3 (QCF) is a Bronwyn Conroy Beauty School endorsed partnership with Online Training, who have been training students in Anatomy and Physiology qualifications for over 25 years. In this training collaboration we pride ourselves in offering excellent support and the course takes you through the anatomy and physiology of the body, step by step. ITEC qualifications are Government regulated and are recognised in the UK, Ireland and globally.
Entry Requirements
No previous beauty related experience is required, however a good command of the English language for communication, reading and writing is essential with GCSE English Language grade of C to A*, grades 4 to 9 or equivalent.
Qualification
Successful candidates will be awarded an internationally recognised CIBTAC Body Massage Diploma at UK Level 3 national standards and ITEC level 3 Certificate in Anatomy, Physiology and Pathology for Complementary Therapies Level 3 (QCF
This CIBTAC Body Massage Diploma with ITEC level 3 Certificate in Anatomy, Physiology and Pathology for Complementary Therapies Level 3 (QCF)will enable graduates to become members of BABTAC (British association of beauty therapy and cosmetology) to gain public liability insurance to work in the UK, Ireland and overseas in Beauty Salons, Health Farms, Spas and Cruise Liners or setting up your own business.
Type:

BODY MASSAGE - DAY COURSE

Tuition:

£1,280.00

Requirements:

£120.00 (Uniform & Books)

Examination Fees:

£280.00

Deposit:

£600.00
Start Date:

Mon, 26th February 2024

Day(s):

Monday

Time:

1.30 p.m. - 4.30 p.m.
All our courses are now offered in modular format with Blended eLearning, students attend College for face-to-face practical protocols with Live Tutorial Lectures and our own Practical videos available online on the student eLearning Zone.
We have also added an on-line Level 3 Anatomy & Physiology Module to this course, offering fully blended learning, and allowing you to study in your own home at a time that suits you. This allows us to focus on Practical when you are here in the school. Our Tutors will however support your on-line learning with revision Q&A and tests should you
Practical experience is an essential part of the course, the college school salon enables students to gain invaluable experience and gain confidence, providing the opportunity to work on a wide range of skin types, conditions and lifestyle factors that influence and affect skin health will help students develop strong consultation skills.
Students will need access to an iPad, laptop or computer plus a printer for the duration of the course.
Each student is responsible for their own model for mock and actual exams. These models must be fully pre-cleared for COVID compliance.
Cibtac Body Massage Course Covers
Professional Ethics
Health & Hygiene
Swedish Massage Theory
Benefits of Body Massage Therapy
Physiology Effects of Body Massage Therapy
Body Types
Contra-indications to Body Massage
Consultation
Client Confidentiality and Record Keeping
Full Body Massage Practical
Aftercare to Body Massage
General Studies
Business Studies
Salon Management
Retail Sales
In addition to this standard curriculum this CIBTAC course incorporates training in
Stress Relief Scalp Massage
Anatomy and Physiology Syllabus
Cells & Tissues
Integumentary System
Skeletal System
Muscular System
Cardiovascular System
Lymphatic System
Respiratory System
Endocrine System
Urinary System
Reproductive System
Nervous System
Digestive System
Accessory Organs, Eyes & Ears
Diseases & Disorders of all Body Systems
Delivery Method​
Online Learning & Support
The Anatomy & Physiology is accessed through an online eLearning portal normally you have 1 year to complete, though due to Covid-19 this has now been extended to 18 months. We will help you prepare for your examination by testing your knowledge using Multiple Choice Papers, to ensure you are ready for your final paper.
When you are ready to take the examination, you just need to inform us, and we will register you with the ITEC examination board. Please note we require 6 weeks' notice for examination application. Once the date and time is confirmed you will be notified. Your online examination will be held at the college.
Course Requirements
The following items are required on this course and are included in the total course cost. If you already possess a tunic, then you may deselect them at the booking stage.
Course Fees Include
Bronwyn Conroy Uniform - Navy Tunic Top & Trousers
Skin Care Brands Eve Taylor
Course Notes
Access to Student eLearning & Our Practical Videos
Online Learning
Not Included in Course Fees
Sketcher Shoes
Navy Cardigan
Stationary Items
Progression
Students can go on to study in level 3, 4 and 5.
Cibtac Body Therapy - Level 3
Cibtac Aesthetics - Level 3
Cibtac Electrolysis Diploma - Level 3
Examination:
The Pass Mark for CIBTAC Body Massage & ITEC Anatomy & Physiology is 60%.
Body Massage Practical Examination: 1 Hour
Body Massage Theory: 1¼ Hour Multiple Choice Paper
Anatomy & Physiology Theory Paper: 1-hour Multiple Choice Paper (online)