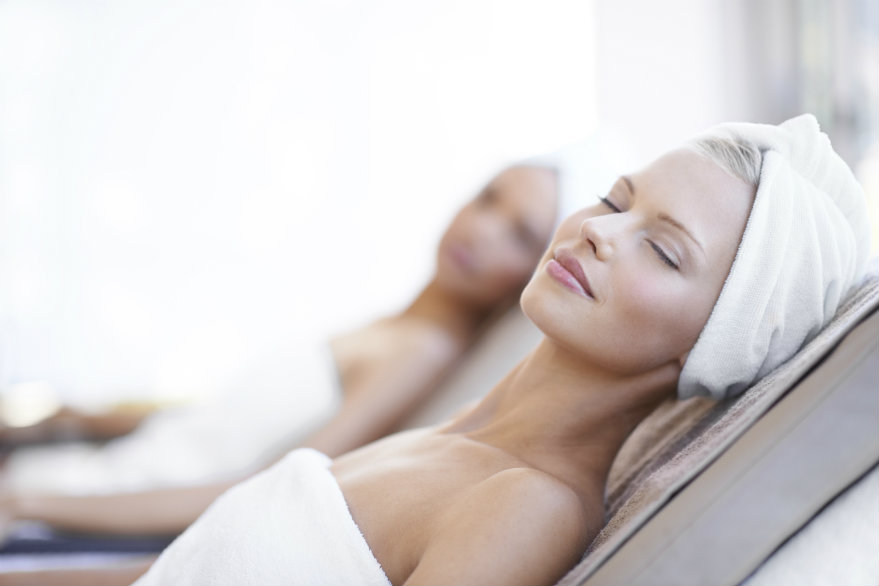 Our students all perform treatments once they have successfully completed the necessary training in order to give them commercial experience. All our facials are performed using Rene Guinot skin care products and Bronwyn Conroy signature massage movements and can be customised to suit all skincare needs, whether is is deep cleansing, nourishing, soothing, anti-ageing, and regenerating.
All our facials include a skin consultation and analysis with home care advice. To complete the facial your student therapist can add a touch of colour with our art deco make-up (free of charge).
Browse our extensive treatments below or download a printable pricelist here.
Facial Treatments

Duration

Price

Mini Facial

A perfect conditioning radiance boosting facial, to cleanse, balance, hydrate and soothe the skin. Includes cleanse, exfoliation, eyebrow shape, a pressure point massage massage followed by a face mask. Facial includes skin consultation and analysis with home care advice. Suits all skin types.

30 minutes

£5.00

Signature Facial (Indirect High Frequency)

This Bronwyn Conroy facial is designed for deep cleansing and ultimate relaxation, includes cleanse, exfoliation and an eyebrow shape, a 10 minute Viennese massage (incorporating HF heat) is performed before a face mask is applied while you enjoy a relaxing hand massage. Suits all skin types.

60 minutes
£10.00

Prescription Facial (Galvanic)

This bespoke deeply cleansing and balancing electrical facial is skin specific and targets a variety of concerns,Includes cleanse, deep cleanse exfoliation, nourishment (gels & serums) penetrate to deep layers of the skin using an electrochemical process, extraction of blackheads, followed by an soothing serum to oxygenates the skin using high frequency current, a 10-minute massage is performed before a face mask is applied while you enjoy a soothing scalp massage. Suits all skin types.

75 minutes

£20.00

Detoxifying facial (Lymphatic Vacuum Suction)

A deep cleansing facial to help draw toxin from the tissue of the face which often contributes to dull, lifeless or problem skin. Includes cleanse, deep cleanse exfoliation incorporating steam, followed by a decongesting vacuum massage, extraction of blackheads extraction, a 10-minute massage is performed before a face mask is applied while you enjoy a soothing scalp massage. Your complexion will appear brighter and look more youthful. Not suitable for sensitive or loose crepy skin.

75 minutes

£15.00

Toning Facial (Faradic)

Incorporated with the Bronwyn Conroy mini facial. This electrical facial restores and redefines facial muscles. it will reduce lines and wrinkles whilst tightening and toning the face. Suitable for mature skin or one in need of firming and toning.

75 minutes

£15.00

Non-surgical Facelift (Micro-current)

This treatment is designed to repair damage caused by sunburn, acne and scarring, giving a rejuvenated appearance to the skin. It is especially effective in reducing facial wrinkles, providing a work out for the facial muscles resulting in a 'non-surgical face lift' effect. The skin will be firmer, uplifted and more youthful in appearance. Suitable for a mature skin this is an anti-ageing facial with visible results after only one treatment.

45 minutes

£20.00