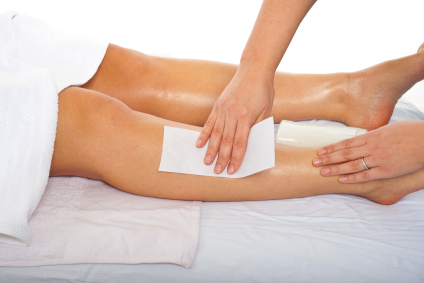 Waxing lasts from 4-6 week leaving the skin soft and smooth with reduced hair growth. Choose from our superior hot wax or strip wax for a pain free wax experience.
Hot wax - our pine scented "non-strip wax" has a low melting point, plus the use of a pre-wax oil that provides a moist barrier between the wax and skin and ensures the wax grips the hair & not the skin ensuring no skin lifting or bruising. Hot wax is recommended for small and more intimate areas like the bikini, underarm and face, and is excellent for removing short, stubborn coarse hairs.
Warm wax - our satin smooth warm wax contains lavender oil and natural honey resin. Strip wax is designed for larger areas like the legs & arms and is applied thinly for extra strong grip, with no skin drag and no sticky residue leaving the skin silky smooth.
Waxing is FREE with a minumum of two paid for treatments, if having waxing only the prices charged are advertised below.
Browse our extensive treatments below or download a printable pricelist here.
| Waxing | Duration | Price |
| --- | --- | --- |
| Full Leg Wax* | 60 minutes | £10.00 |
| Half Leg Wax* | 30 minutes | £5.00 |
| Bikini Line | 20 minutes | £2.00 |
| Underarm Wax | 20 minutes | £2.00 |
| Eyebrow Wax | 20 minutes | £2.00 |
| Chin Wax | 15 minutes | £1.50 |
| Lip and Chin Wax | 20 minutes | £2.00 |
Waxing Special Offer
The week before both the CIBTAC and CIDESCO practical exams we host a WAXATHON all waxing is free of charge, if you have hair we will wax it!
Dates will be posted in our newsletter and on our face-book page or ask for details at reception.